Welcome to automated investing, where our robo-advisor can help build and manage your portfolio.
Automated investing with human help when you need it.
Our robo-advisor builds, monitors, and automatically rebalances a diversified portfolio based on your goals.
24/7 live support from U.S.-based service professionals.
Get started with as little as $5,000.
Backed by our commitment to keeping costs low.
Pay no advisory fee and no commissions.
Invest in a portfolio of low-cost

exchange-traded funds

(ETFs).
Just as if you'd invested on your own, you will pay the operating expenses on the ETFs in your portfolio, which includes Schwab ETFs™.
What else you should know.
We believe cash is a key component of an investment portfolio. Based on your risk profile, a portion of your portfolio is placed in an FDIC-insured deposit at Schwab Bank. Some cash alternatives outside of the program pay a higher yield.

See more information

.
How Schwab Intelligent Portfolios works:
Complete a short questionnaire to establish your goals, risk tolerance, and timeline.
Get a diversified portfolio of ETFs chosen by experts.
Our robo-advisor monitors your portfolio daily and automatically rebalances it as needed.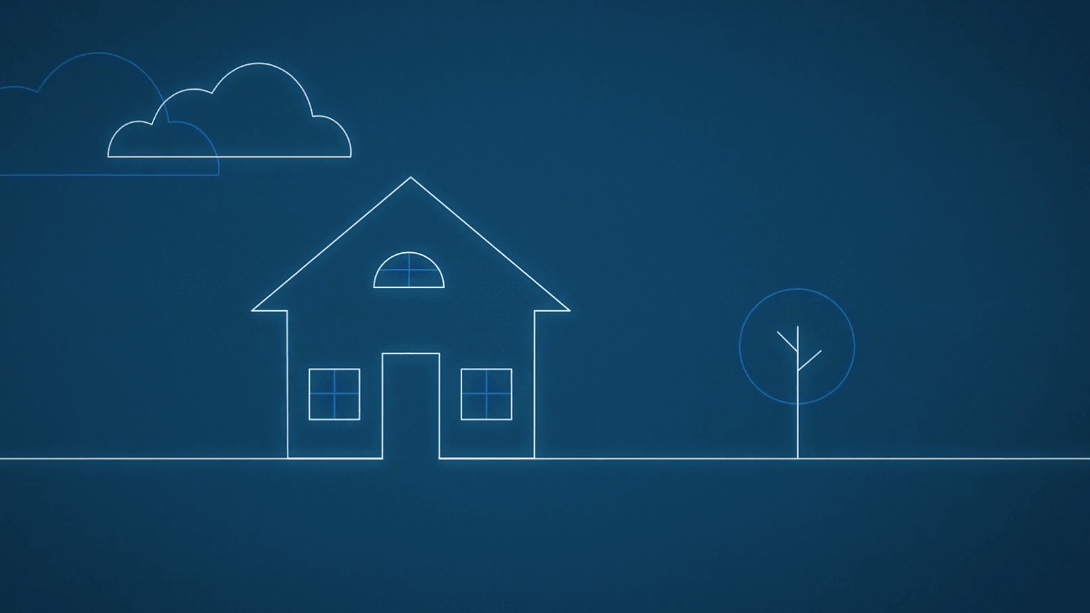 Gentle music plays. A single line forms the shape of a house and a tree; another line forms a cloud. Birds are chirping.
Male narrator: We all have goals, ambitions, things we'd like to do or have one day.
The line forms a sailboat bobbing on the waves. Seagulls cry and waves crash. The waves calm down and a sun appears on the horizon.
Narrator: Some goals can be hard to plan for, but making a plan and sticking to it generally leads to greater financial success.
Charles Schwab logo appears.
Narrator: Schwab Intelligent Portfolios® is an automated investment advisory service that can make it easier to save for any goal. And we'll help you stay on track, too.
Onscreen text:
Planning for retirement income
Saving for college
Saving for retirement
Narrator: Created with the professional insight of Charles Schwab Investment Advisory…
A circle graph illustrates components of fixed income, cash, commodities, and stocks strategies.
Narrator: …Schwab Intelligent Portfolios uses an advanced algorithm to build, monitor, and rebalance your portfolio so you don't have to.
Overlapping sine waves appear, then form an antenna tower, which transforms into a balance scale that shifts into balance.
Narrator: Let's take a closer look
Animated brunette appears shoulders up framed within a circle.
Woman: I want to save for retirement, but my life is busy, so I don't really have time to think about it. I'm setting money aside, but I worry if I'm on track.
Onscreen text: Am I on track to save for retirement?
Screengrab of the Schwab Intelligent Portfolios® page. Sound of typing.
Narrator: With Schwab Intelligent Portfolios, saving for your retirement can be easier. Want to get started?
Screengrab of Intelligent Portfolios page asking about goals for the account. Cursor selects "prepare for retirement" and "Next."
Narrator: When you set up your account, you'll choose your goal for this account.
Under question about understanding of stocks, bonds, and ETFs, cursor selects "good," then "Next."
Narrator: Then you'll answer a few questions.
Client selects demographics and specific goals.
Narrator: You'll tell us your initial investment amount, and how much you think you'll save every month.
A personalized circle graph details a suggested personal portfolio.
Narrator: We'll recommend a portfolio based on your responses, and we'll track your progress against the goal you've set.
Client dashboard appears.
Narrator: You can check the status of your goal at any time on your dashboard.
Line drawing of house reappears, now with rain clouds and a rising water line. Water gurgles.
Narrator: But let's say over time, you take money out…
Line transforms into an ambulance with its siren beeping.
Narrator: You skip a monthly contribution, or the market changes…
An exclamation mark appears within a triangle, indicating a notification.
Narrator: Your dashboard will alert you if you're falling short of your goal.
Screen switches back to dashboard; cursor selects the "Goal" tab. Cursor slides the "Monthly Contribution" scale to the right.
Narrator: To help you get back on track, click on the "Goal" tab, and choose one of the options.
A line drawing of a piggy bank appears with coins dropping into it.
Narrator: Saving is just the beginning.
Shopping bag falls to the right of the piggy bank.
Narrator: When you're ready to spend your money, we can help you with that, too.
Animated gray-haired man appears shoulders up framed within a circle.
Man: I'd like to be able to withdraw from my retirement savings every month, but I want to make it last.
Onscreen text: How much can I withdraw for retirement income?
Page appears where client selects demographics and specific goals; cursor slides bars to the right to indicate factors in saving for retirement.
Narrator: Simply tell us your initial investment, how long you need the money to last, and we'll tell you how much money you can confidently withdraw each month.
Screengrab of Income Goal Setup.
Narrator: If you need to spend a little more some months and you get off track…
Cursor selects "Activity."
Narrator: Your dashboard will alert you.
Cursor selects "Goal."
Narrator: Clicking on "Goal" will show you options to help you get back to a steady, long-lasting income stream.
Narrator reads onscreen text: It really is that simple.
Line drawing of a car drives to the house, with the sound of the road swishing and birds chirping, and the sailboat continues to sail on smooth water with the sun out and seagulls crying.
Narrator: Whatever your financial goal is, Schwab Intelligent Portfolios can make it easier for you to follow through with your plan and stay on track.
The frame pauses on the sun at the horizon, then switches to the Charles Schwab logo.
Onscreen text:
Disclosures:
Please read the Schwab Intelligent Portfolios Solutions™ disclosure brochures for important information, pricing, and disclosures related to the Schwab Intelligent Portfolios and Schwab Intelligent Portfolios Premium programs.
Schwab Intelligent Portfolios® and Schwab Intelligent Portfolios Premium™ are made available through Charles Schwab & Co., Inc. ("Schwab"), a dually registered investment advisor and broker-dealer. Portfolio management services are provided by Charles Schwab Investment Advisory, Inc. ("CSIA"). Schwab and CSIA are subsidiaries of The Charles Schwab Corporation.
Schwab Intelligent Portfolios® and Schwab Intelligent Portfolios Premium™ are designed to monitor portfolios on a daily basis and will also automatically rebalance as needed to keep the portfolio consistent with the client's selected risk profile. Trading may not take place daily.
Diversification, automatic investing, and rebalancing strategies do not ensure a profit and do not protect against losses.
Brokerage Products: Not FDIC-Insured · No Bank Guarantee · May Lose Value
©2019 Charles Schwab & Co., Inc. All rights reserved. Member SIPC. Unauthorized access is prohibited. Usage will be monitored. (0319-95RU)
Set your goals and start reaching for them.
Our robo-advisor can help you invest for retirement, college, vacations, building long-term wealth, or creating a sustainable income stream. Here's what you get with Schwab Intelligent Portfolios.
Looking for professional guidance to help
you reach your goals?
Add Schwab Intelligent Portfolios Premium™ and get:
Unlimited 1:1 guidance from a CERTIFIED FINANCIAL PLANNER™ professional.
A digital financial plan that provides a customized roadmap for reaching your goals.
Interactive online planning tools.